For most people, studying abroad is going to be one of the most exciting and life-changing decisions they'll make in a lifetime.
Yet again, for some, it can even be a little overwhelming to accept so many new changes at once. A change in environment, distinct cultures, new people, and the language gap are some of the things an international student will face in a new country.
Your study abroad adventure will be full of surprises that you must prepare for, especially if you are going to study abroad for the first time. However, it's also going to be a crazy ride and a wholesome experience, both together.
Universities in the United Kingdom attract students from all over the world as it is renowned for the best student experience, so you're going to find a high number of international students here.
If you're amongst them, these 10 tips will help you:
1. Learn the local Language For Studying Abroad
If English isn't your first language, you might want to make an effort to learn the native language spoken where you study. You do not want the language to be a barrier when you're at university. Even simple chores like getting groceries or asking your way around require basic communication skills. You're starting a new life in a new country. For you to smoothly transition into this, you must be acquainted with the local language of the country. Besides, it will also help you understand the teachings and study better and you can use your language skills to earn additional cash as a translator for example.
2. Prepare a Budget and Stick to It
As you may already know, studying overseas does not come cheap. Being an international student means being on a budget. Many students lose track of their budget and end up overspending, especially during their first year. However, if you plan your budget before you come, you can end up saving a substantial amount of money that can eventually fund your social life. Calculate how much you're going to be spending on your accommodation, food supplies, phone plan, travel, etc. Once you have a tentative budget, aim towards staying within its limits and you will see how beautifully things work out for you. Few things you can do to save money are using a travel card to get discounts or cooking your meals most nights of the week!
3. Figure Out How to Access Healthcare
Amidst the excitement of getting along with your new life, your health takes a back seat. As is true for most international students, health is always neglected. However, your health should always be your priority, especially when you don't have any family around to take care of you. There's no need to worry since the National Healthcare Service (NHS) of the UK is one of the most reputed healthcare systems in the world. International students can apply for this by visiting the closest GP and getting registered upon arrival.
4. Sort your Student Accommodation
Picking the right student accommodation and booking one remains to be one of the most important tasks to do before leaving for university. Student accommodation tends to sell out faster in bigger cities, so you must get to work as soon as possible. For instance, if you need to look for your student accommodation in Sheffield, or student accommodation in Leeds, you must start your hunt as soon as you receive your acceptance letter. You must choose between the options available like private halls, university halls of residences, or private apartments.
At Best Student Halls, you can find a range of exclusive privately owned accommodation options that will provide you with the comfort and security you need.
5. Studying Must Be a Priority
With new and exciting changes happening around you, it's easy to drift from your aim. Never forget the real reason you're here; To get that degree! So, make sure you take some time out to go through the syllabus a few times a week. You can also make use of your university/public library if you need some research material or simply want a change of environment. Additionally, forming study groups is also a great way to learn. Along with bonding with your classmates, it'll also be easier for you to understand parts of your lesson that you find difficult.
6. Become Part of a Society or a Club
What's the quickest way to meet and interact with like-minded people? Joining a society! We recommend getting involved in as many societies and clubs that you can to make the most out of your university experience. You will also have a chance to make more connections, which seem to be one of the most important things to university-goer. Let's not forget how it will reflect on your CV, helping you cast a positive impression on your future employers.  Another advantage is that meeting a diverse crowd helps you expand your thinking in more ways than one. Overall, it's a very enriching experience and lets you be a part of something more than just the regular academics.
7. Don't Be Scared to Try New Things
Since choosing to study abroad is already a decision that you've made, don't be scared to go all in. There will be a lot of differences between your home country and the United Kingdom in terms of food, climate, people, scenery, and even the weather. So, don't stay hung up on picking out differences, rather experience everything that comes your way. During your university years, you will come across new challenges. It's also an excellent time to face them and overcome any existing fears. Who knows, you may even discover hidden talents you didn't know you had.
8. Get Immersed in the Culture
This is your chance to truly immerse yourself in cultures from all around the world. This is probably one of the only times in life where you'll have such a wide mixed bag of cultures around, even hailing from places that are unheard of to you. Embracing the place, you are in and its people will help you make more friends. While you all collectively get acquainted with the British culture, you'll also have a chance to learn from one another.
9. Travel Far and Wide While Studying Abroad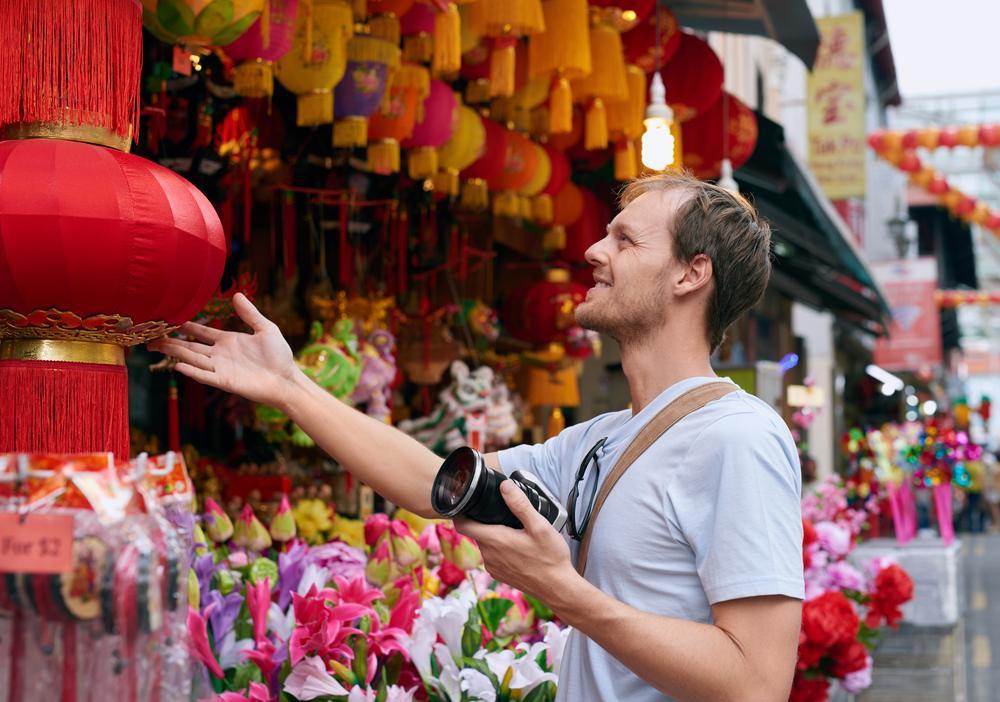 Remember how we mentioned saving your money when in a new country? Here's what you can use that money for traveling! The United Kingdom is a beautiful country that is rich in history, art, natural beauty, and much more, so you're going to have the time of your life. Traveling on a budget during your university days will help you gain a new perspective on life. It's one of those experiences that will make wonderful memories that you will cherish forever. So, don't miss a chance to see a new city or spend a weekend in the countryside.
10. Get A Part-Time Job For Studying Abroad
What's the best way to add to your resume while also making money as a student to support your social life? Getting a part-time job. Most of the time, a student loan won't be enough to let you enjoy university life to the fullest. So, instead of trying to make ends meet, getting a part-time job is always recommended. Working part-time can turn out to be a great learning experience, which can be a stepping stone to your career.
Here you have it. Now you should be ready to get studying in a country and city of your choice without encountering too many problems. Preparation is everything!
Author Profile

Blogger and Educator by Passion | Senior Online Media & PR Strategist at ClickDo Ltd. | Contributor to many Business Blogs in the United Kingdom | Fascinated to Write Blogs in News & Education | I have completed a journalism summer course at the London School of Journalism and manage various blogs.